<a href="http://www.bloglovin.com/blog/14451443/?claim=qgs49qxv22p">Follow my blog with Bloglovin</a>
Fall is my favorite season, and one thing I love in particular is the makeup I get to dabble in. Bolder lips, eyeliner, lashes, cheekbones, and brows! I thought I'd share with you today some of the beauty products on my wishlist this Fall:
Maybelline Color Show Nailpolish in Pink party Dress
My dear friend Karen over at Confetti and Curves did a blog post on the miraculous find of this nailpolish, and I after checking it out myself, I've been yearning for this polish to be my Fall glitter polish. I've been quite obsessed with metallics lately (you can read all about it here), and rose gold is no exception.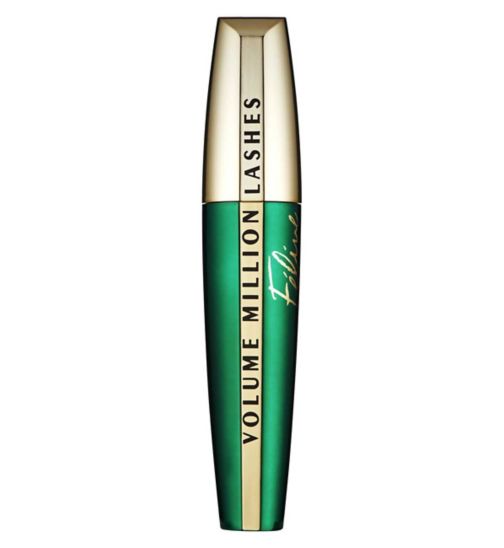 L'Oreal Feline Mascara
I saw this in stores the other day and it looks like the perfect dramatic mascara for Fall, since sultry eye makeup becomes 10xs more appropriate.
L'Oreal Infallible Brown and Olive eyeliner
I had the brown one last year, but couldn't use it all up since the product snapped off after I twisted it all the way up to see how much product was left (oops), and the other day I was admiring it and the olive liner from the same collection which I though would be an intriguing addition to my makeup collection.
Urban Decay Smokey palette
Urban Decay eyeshadows- need I say more?
Clinique Cheek Pop in Fig Pop
I usually need to be careful with deeper blush tones, but Fig Pop, along with all of the other Cheek Pops looks so stunning.
NARS Eyeshadow Duo in Nouveau Monde
I featured this in my If I Had All the Money in the World Wishlist. I've been obsessed with olives and other green tones for Fall this year.
Anastasia Beverly Hills DipBrow Pomade
The strong brow is still in and I'd just like to try a new technique!
Smash Box Double Exposure Palette
I'm still in love with the original Full Exposure Palette and this one has been taunting me every time I walk past Kicks nowadays (It finally came to Norway! Yay!)
MAC lipsticks in Rebel, Plumful, and Violetta
Rebel and Plumful are staple MAC lipstick shades that look gorgeous on anyone I see sporting them. After Bubz from Bubzbeauty featured Violetta in a Fall makeup tutorial last year, I have been smitten and determined to make this gorgeous purple mine.
NARS Radiant Creamy Concealer
My dark under-eye circles get increasingly worse as the days get shorter, and I am in need of a brightening, full-coverage concealer.
Tarte 12-hr. Amazonian Clay Blush in Exposed
I feel like this almost brown shade of blush would be really interesting to try for Fall. I already have one of Tarte's Amazonian Clay Blushes and I love the formula!
Stila Eyes Are The Window Soul palette
I have been eyeing up this palette collection for a while and I think of crisp Fall leaves whenever I see this palette. Not to mention that the swatches of the colors look stunning!
YSL Black Opium
This has been on my wishlist for almost a year now. I think this scent is the perfect playful Fall scent!
I also wanted to announce that I'm trying a new blogging "schedule" (quatation marks because I can't guarantee my posts will go up as followed due to school and/or changes in my schedule, but I will do my absolute best) :
Sunday: Weekly Update
Monday: open to whatever I would like to post (another review, tutorial, travel post, etc.)
Tuesday: Fashion
Wednesday: Review
Thursday: Lust List/collection I admire
Friday/Saturday: Style Diary
From next Tuesday I will be away from the Internet until Thursday, but I will try and schedule posts to automatically go up before hand 🙂 If that doesn't work out however (since it's failed me in the past… grr…) I will then be giving you guys some bonus posts throughout the week. As always, if you have any blog post requests or recommendations, feel free to ask me ❤
What beauty products do you want to add to your collection this Fall?
Have you seen my post on Metallics for Fall?