Seeing as the deadline for setting your gifts under the tree is only 21 days away now, I thought I would share with you guys some of the things I'm hoping to receive but in no way expect to get. For me, this season has indeed become more about downtime with my family and friends especially now that I don't live with any of my family members anymore. I'm traveling to the US for Christmas, so a lot of the items are from US websites or ones that are accessible from there (many also ship to the UK and AUS).
These little dishes are to-die-for cute! I have a small dish for rings that I bought in Beijing that's white with blue designs on it, and I just love blue, gold, and white together, and I loved the unevenness of the shapes. Perfect for jazzing up my room.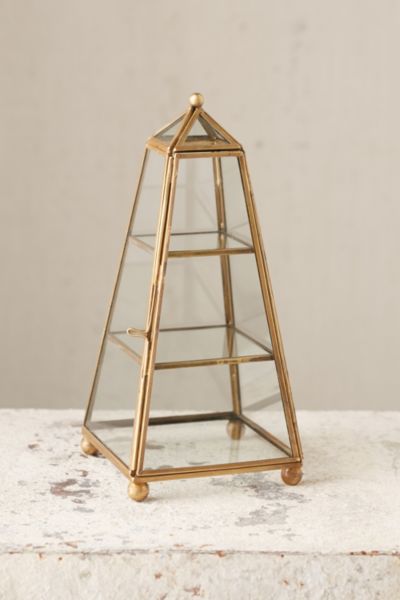 Speaking of interior and gold lining! I spotted these cool boxes and storage units that not only look cool for display but make it really easy to spot all that you have stashed in them! I collect tonnes of little trinkets and souvenirs that would look pretty spectacular in one of these, or even jewelry!
The gold and white obsession is real! I have seen so many of my favorite beauty vloggers and bloggers with these chic mugs, and I know one with a K for Kaya would look super spiffy in my room!
Elizabeth and James Nirvana Black perfume
This has become possibly my favorite scent ever and it breaks my heart to have just a sample-size spray of it to use so sparingly. I know I would get a ton of use out of this perfume. Even though it's warm, I feel I could wear it all year round. It was a favorite of mine this summer!
Urban Decay Naked Smokey Palette
I've had my eye on this palette since its press release and as a girl who loves a good smokey eye (and has watched waaaaay too many tutorials using its jaw-dropping array of colors and finishes) this would be perfect for getting me through my winter nights-out.
Too Faced Candlelight Glow Highlighting Powder Duo
I have had my sights set on this beauty for far too long. It's finish is stunning and the tones would suit my fair skin like a glove. Not to mention the packaging??? Bless you Too Faced!
Benefit Dandelion Box O' Powder Blush
I love Rockateur and Dandelion seems like the perfect shade for spring, and since we can't get Benefit in Norway, I thought it might be wise to stock up on makeup for spring. Such a pretty pink color, amirite?
Victoria's Secret Mayfair Pajamas (Pink Stripe)
I wasn't a huge fan of Victoria's Secret until last year, and thought these pajamas in their classic print were soooo cute and classy! I don't like bright pinks, but soft roses and baby pinks I can get behind, and I never saw a pair of comfy PJs that weren't calling my name…
These jeans are me as a pair of pants. Relaxed +rips+ paint splatter+ pretty colors = My dream jeans. I've been hyped up about these jeans since I saw the press release for MANGO's pre-Fall 2015 collection and I know I would wear these bad boys until the end of time.
If you saw my Fall shoes wish list, you might remember these fellas. The heel isn't too crazy high, nor are the boots. These would be such a fun statement shoe that is still super versatile and comfortable. My feet would happily traverse the globe in them!
Let the record show that I am a huge Song of Ice and Fire (better known as Game of Thrones) fan, and I have been dying to get my hands on this book of lore and Westerosi history since its release last year. Perfect for filling the void of The Winds of Winter (*cough cough*)
Lobster Is The Best Medicine: A Collection of Comics About Friendship by Liz Climo
Liz Climo never fails to make me smile with her adorable animal comics. I love comic collections and I think this book would certainly help to cheer me up if I was ever feeling down. You can read some of her other comics on her blog here.
What are you wishing for this year? Are you always in a rush to get presents for your friends and family?
Holiday Beauty Sets and Palettes Worth the $$$
10 Things I've Learned About Beauty